Dimensia SKT425 VideoDisc Player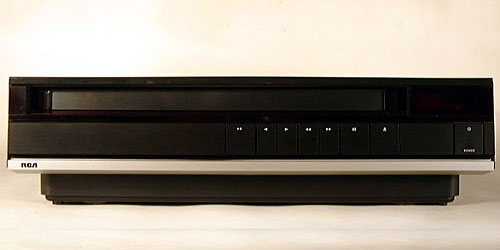 Notes:
The SKT425 VideoDisc player is internally nearly identical to the SKT400, but has substantially different styling to conform to the Dimensia system.
This SKT425 is a prototype, as CED player production was canceled prior to the market introduction of the Dimensia system.
Year Manufactured: 1984
OEM Equivalent: N/A
Sound: Stereo
Dual Audio: Auto
Outputs: RF & A/V
Remote Control: 30-button IR
Visual Search: 16xF/R, 120xF/R
Blanked Search: via SEEK button
Pause: Yes
Time Display: Digital
Side Display: Yes
Page Mode: Yes
Page Advance: Yes
Repeat Mode: Yes
Screen Display: Yes
Turntable: Direct Drive
Turntable Timing: Quartz
Stylus Sweep: Load & In-Arm
Motorized Load: Yes
Video Standard: NTSC
Power Source: 120 Volts, 50/60 Hz
Power Consumption: 31W
Dimensions: 17.0" x 5.0" x 16.5"
Weight: 21 lbs.