Tom Howe • P.O. Box 5604 • Portland, Oregon   97228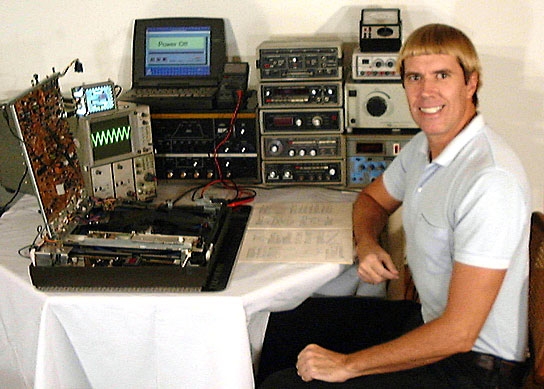 Tom Howe with Realistic 16-301 CED player in the test position
Related Affiliations:
Want Lists:
Since 1987 I have accumulated a large collection of discs, players, and documentation with the remaining items I'm looking for being on the lists below. My eventual plans for this collection are to maintain it intact by making a financial bequest to an established museum with the stipulation that the CED collection be preserved for posterity.
Web Site Support:
With CED Magic being larger than many corporate web sites, some visitors have asked how it is supported and maintained. This is a personal web site for which I pay the hosting costs, and I have done all HTML authoring since its inception in 1995. If you would like to support the site, the purchase of a CD-ROM Collector's Guide would be helpful.
© copyright 1995 - 2013, Tom Howe