Grease (Mono and Stereo Versions)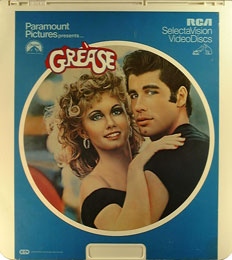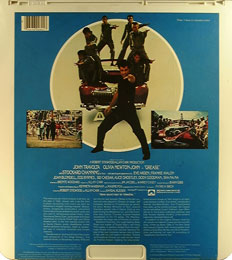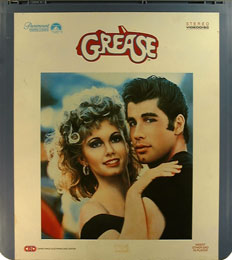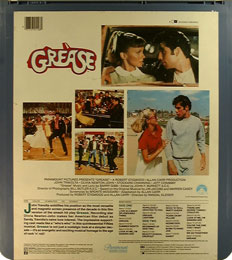 Shown above are the monophonic and stereo releases of "Grease," a CED title that for a long time I believed only existed in the monophonic format. The mono version is much more common than the stereo version, so I had encountered about thirty of those before finally locating a stereo copy. Although RCA featured "Grease" as an upcoming stereo release on the "Stereo Demo Disc," they continued to specify it as being monophonic in their catalogs right through the last catalog issued in 1986, leading me to believe the stereo release never came out, which is actually true for several other titles featured on the "Stereo Demo Disc."
The stereo disc also has an interesting anomaly in the photo on the reverse side where Olivia Newton-John runs up to John Travolta after he trips at the running track. In the photo she is wearing sunglasses, while in the actual movie she doesn't have any sunglasses on.
---