Previous Image | Next Image | Player Manufacturing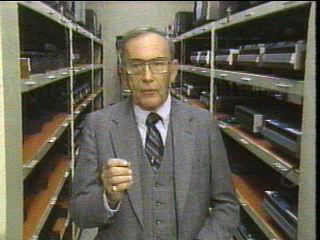 500 Hours of Continuous Play
Sample players are taken to this room and subjected to 500 hours of continuous play. This procedure detects any long term systemic problems with the players that might otherwise have gone undetected until they had been in consumer use for some time.

I have been in possession of an automatic load player that has been passed down to me from my parents and between my family and I. We have logged in thousands of hours on the player over the past 14 years.
- William

If you know something about who or what is shown in the above image, feel free to submit the form below, so your comments can be added to this page.
---
Send your comments in email via the Contact page
---
Previous Image | Next Image | Player Manufacturing | CED Magic Home