Previous Image | Next Image | Player Manufacturing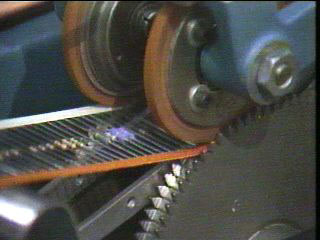 Electronic Component Tape Reel
Electronic components are stored on these tape reels in the exact order the components will be needed by the Auto-insertion machine.

This looks like the end of a Universal sequencer.
- Peter Olson

If you know something about who or what is shown in the above image, feel free to submit the form below, so your comments can be added to this page.
---
Send your comments in email via the Contact page
---
Previous Image | Next Image | Player Manufacturing | CED Magic Home