Previous Image | Next Image | Slide Show Index | CED Magic Home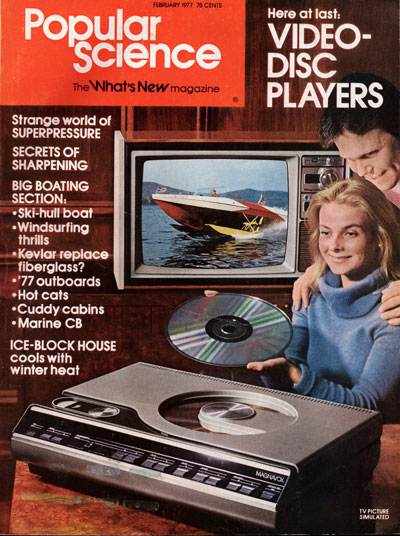 1977: VideoDisc Players - Here At Last ?
This prominent cover article in the February 1977 issue of Popular Science magazine stated that both the RCA SelectaVision and the Philips/MCA (on cover) VideoDisc systems would be on the market in 1977. In fact, neither system was really ready to be marketed. RCA was still experimenting with metallized discs and top-load players when this article appeared. Metallized discs had the problem of the stylus cutting through the plastic coating down to the thin metal layer, as well as mastering problems, and would have been difficult to market without further product development.
Previous Image | Next Image | Slide Show Index | CED Magic Home